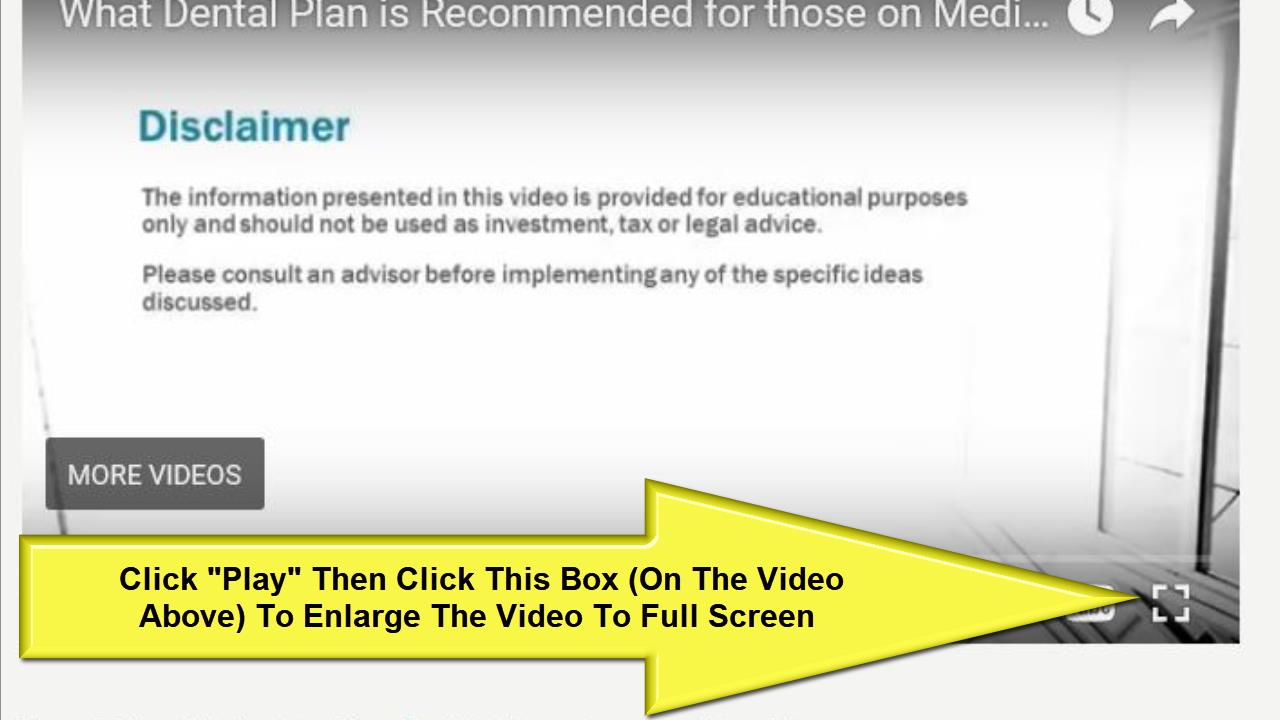 Here is the link to view the dental plans shown in the video https://www.mybenefitscomparison.com/mhc/public/recommendation/step1/NUMA
Finally! I found a dental plan that I feel great about recommending to my Medicare clients.  The one benefit that I am most excited about is that you can enroll today and go the the dentist tomorrow and start using the benefits, no waiting period!
In the video I flip the camera around to my computer screen and walk you step-by-step through the benefits and the enrollment process.  I would recommend you watch this video to see how easy this process is, then when you are ready to enroll you might wanna pull up this video on your iPad, tablet or other mobile  device so you can easily go through the enrollment on your computer while you watch me walk you through the online enrollment on your mobile device.
As you know, Medicare doesn't cover most dental.  To read more about what Medicare does cover, click here.
Post any questions you have in the comments below, or if it is more personal, feel free to email or call.
-Suzanne
Share