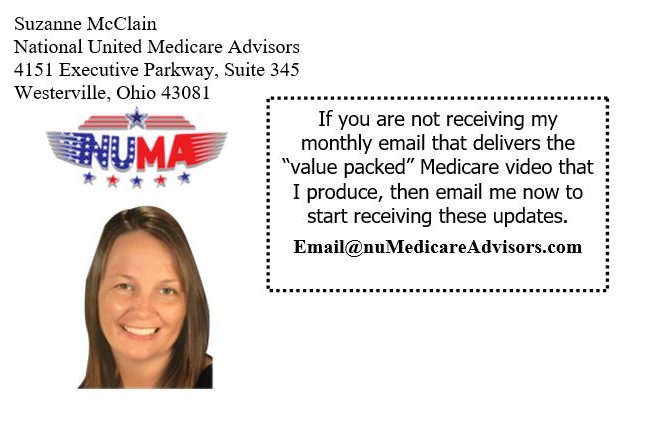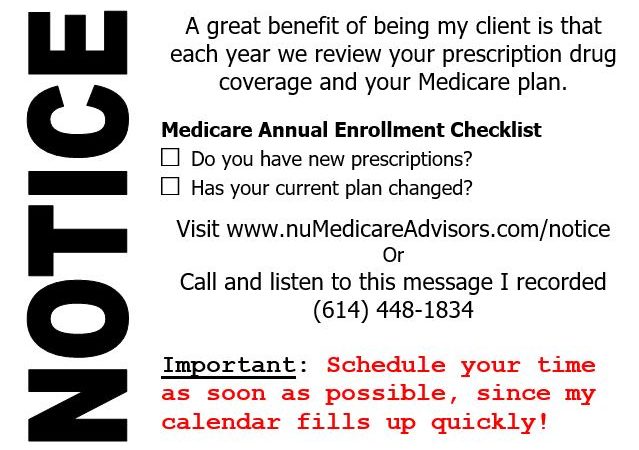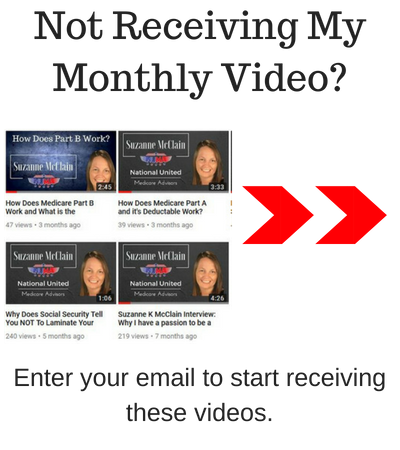 Exciting news!
I have added extra staff to help during annual enrollment so I am now offering to help your friends. I will review their prescription drugs to make sure they are on the best possible plan for their situation.
Be sure and let your friends know that I can give them the same level of expertise that you have grown to expect from me.
-Suzanne
Consultation
You can call (614) 448-1834 or email (email@nuMedicareAdvisors.com) to set up an appointment with Suzanne.  She is happy to meet with you one-on-one or to set a time to speak with you over the phone.
Directions to 4151 Executive Parkway, Suite 345 Westerville, Ohio 43081
From the intersection of one-sixty-one and Sunbury road you will travel north, toward the McDonalds on Sunbury road.  Executive parkway is located on the left, the first street after the McDonalds.  You will turn onto executive parkway.  You will pass the good year auto service center and the Sunbury auto and pet wash on the left.  The next building on the left is a large office building.  This is where our offices are located.  Do not pull into the first entrance, you will enter through the second entrance.  As you pull into the parking lot you will want to drive toward the right side of the building and park in the spaces to your right.  The entrance is on the right side of the building, as you enter through the glass doors, you will see "West Entrance".  As you enter the building, you will immediately come to the elevator, take the elevator to the 3rd floor.  When you exit the elevator turn to the right.  Our office, suite 345, is across from the drinking fountain.